Fishing tours.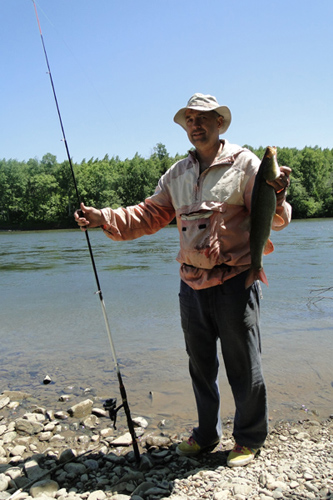 The Gur river - the Amur river inflow - is one of the most beautiful taiga rivers of the Russian Far East.
It's a wonderful place for enjoying nature, fishing, picking up mushrooms and berries.

The tour is suitable for families with kids, students and others who have not had any special rafting experience before.
Common tour duration is 3 or 4 days.
The most suitable time is May,9 - September,20.



If you want you can extend your trip for a day or two to spend more time fishing and resting.
We provide our tourists with all necessary equipment for fishing and rafting.