Fishing on the Tumnin and Anyuy river.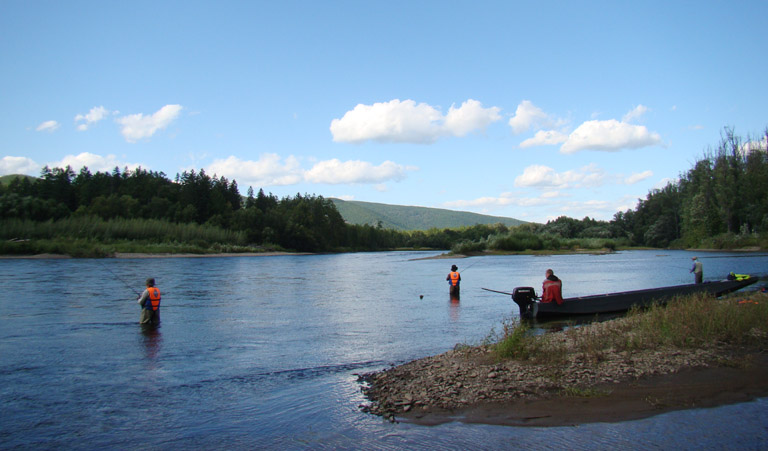 We suggest fishing tour in area close to Komsomolsk na Amure at the river Anyuy and Tumnin. This is a real fishing is inexpensive, because we will not depend on the weather and aircraft conditions.

A simple trip by car and train, good base and living room, daily trips by motor boats, interesting fishing.
The usual practice – fish catching – taking a photo – releasing.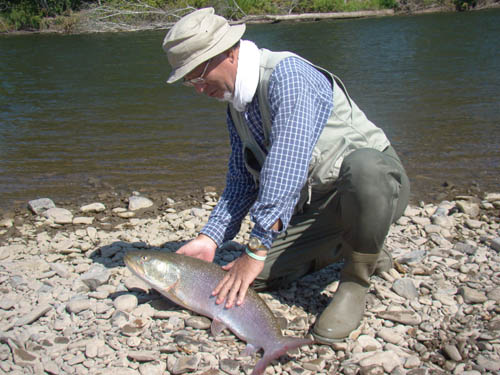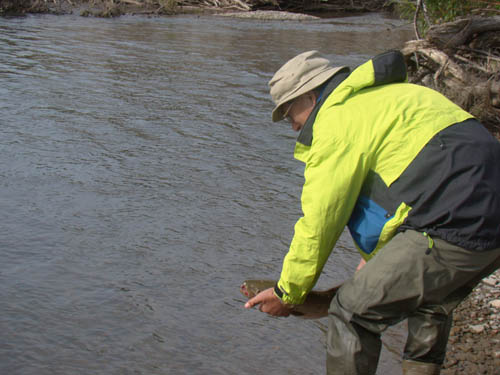 PROGRAM:
Typically, planes fly from Moscow arr. to Khabarovsk in the morning.
1st day.
- Arrival in Khabarovsk, meeting with the guide, accommodation at the hotel "Intourist".
2nd day.
08:30 Departure by minibus to the road Khabarovsk - Komsomolsk-on-Amur. 5 hours will get on hostel on the river Manoma (tributary Anyuy). There we have lunch and do fishing for grayling, Lenok, and Taymen ... Overnight at the hostel Manoma.
The base on the river Manoma: chopped 4 houses, accommodation for 4 - 5 people, available beds, dining room, sauna and other buildings. All supplied with electricity. The cook in charge.
3d day.
Fishing, 10 - 30 km up and down the Anyuy river by motorboat. . Accommodation at the camp site, sauna ...
4 day.
From morning till afternoon - Fishing 17: 00 departure by bus on the way to Komsomolsk, to the station Selikhin, there at 21: 20 leaving by train 351, board the train compartment, and after 6 hours we move to the fishish camp on the river Tumnin.
5th day.
Early morning, at 05:30, we arrive to the small station and stay at the fishing base which is 1.5 km farther. In the morning, fishing the whole day, lunch on the bank of the river and overnight at the fishing base, room for 6 per.
6-7-8 days.
Fishing, 10 - 30 km by motorboat, 10 - 20 km up and down the Tumnin river. Accommodation at the base, sauna (banya ).
9th day.
In the morning fishing before lunch, but in the evening at 22:30 boarding the train (coupe 4 per.) and departure to Khabarovsk.
10th day
-18:00 Arriving by train to Khabarovsk Transfer and overnight at the hotel "Intourist".
11th day.
Breakfast- Flight to Moscow or Seoul or Tokyo.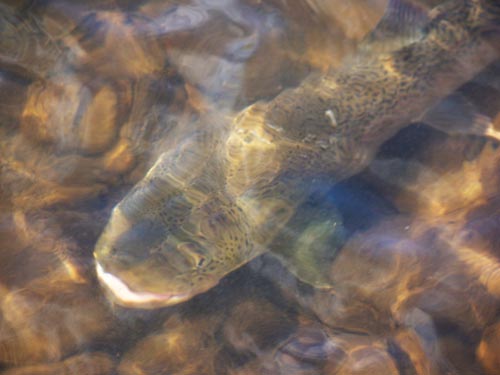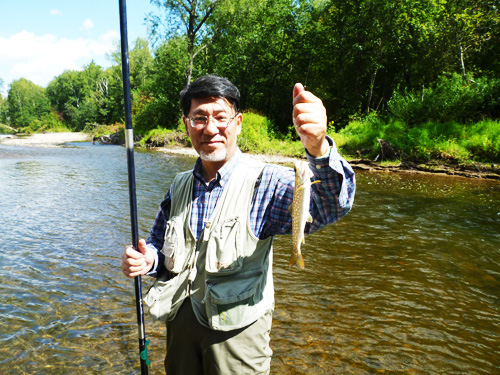 Convenient period:
12.06 till 28.06 (Taimen, Lenok, Cyma, Golets, Kundzha).
16.07 to 31.07 (SakhTaimen, Cyma, Humpback Salmon, Kundzha, Lenok).
11.06 20.8 to 20. 10 (the best season). (SakhTaimen, Salmon, Lenok).
We offer: Our constant escort support, meal, lodging for a night, boat, transport (including rw.tickets), luggage service.
Tel.mob.: +7-914-189-17-84
Tel/fax: (4217) 20-10-67