Butterfly tour on the Russian Far East.
The most suitable time: June - September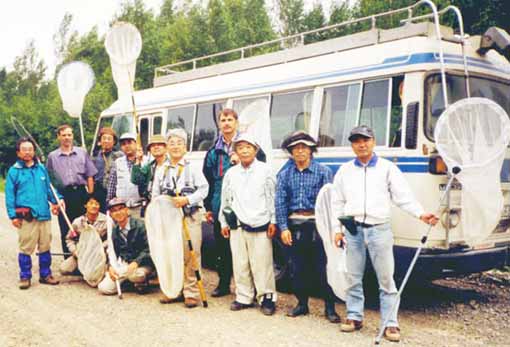 Etnomofauna, as well as the nature of the Amur Region as a whole, is full of contrasts like any other spot of the Far East in Russia. In the mixed woods of the valley of the Amur river and its inflows live the typical southerners such as: Brahmaea tancrei, Dermaleipa juno, Euthalia schrenkii and Neptis tshetverikovi. Boundless bogs of the intermountain hollows serve as refuges for many northerners, including Clossiana pales, Oeneis jutta, Erebia embla. The Priamursky mountains are not of great height (about 1500 m ), but on their slopes such mountaineers as Colias melinos, Erebia fletcheri, Clossiana elatus, C.Erda have found their shelter. Only here it is possible to meet a fantastic cricket Paracyphoderiis erebius or see near Papilio maacki its distant relatives Parnassius bremeri or Parnassius eversmani.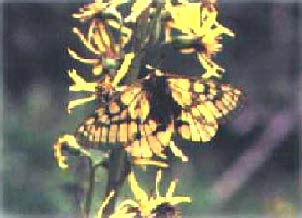 The tour: Khabarovsk – Komsomolsk on Amur - Gornyi – Vysokogornyi - Khabarovsk.
INFORMATION:
We have visited Yakutia (Oimyakon, Verkhoyansk), Magadan ( Susuman, Karamgen),
Primorskiy kray (lake Khanka, Arsenyev, Spask, Dalnegorsk, Vladivostok).
We well know conditions of travel in the Russian Far East.
Usually, our tours duration of 5-14 days, we travel by car, a train and the plane.
Cost: from 130 $ up to 250 $ from the 1 person per day.
Certainly, the cheapest tours near Komsomolsk na Amure city.