Rafting along the Gur river (150 kms) + Cave survey
Duration: 5 days
The most suitable time is May, 20 - September, 10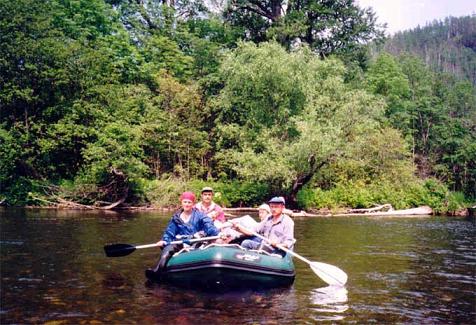 The Gur river - the Amur river inflow - is one of the most beautiful taiga rivers of the Russian Far East.
It's a wonderful place for enjoying nature, fishing, picking up mushrooms and berries.
You can see amazing ice caves. Their ceilings are covered with 2-meters thick ice.
The tour is suitable for families with kids, students and others who have no special rafting experience.