"Meeting of the Sun"
Duration: 17 days/16 nights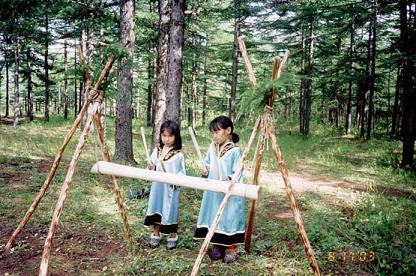 During this trip you will meet aboriginals of the Sakhalin Island and the Amur River. Moving from one place to another you will visit the villages of Oroch and Nivkhi, Oroki and Evenki, Ulchi and Negidailtsy, Nanay and Udehe ( Udege ). You will also have a great opportunity to have a look on their traditional costumes, to listen to the national music, to experience their customs and present-day life.
Traveling by train, jeep, car, sea you can see unique hot mineral springs of Sakhalin and ancient drawings on the Sikhate-Alin mountain rocks, you will wonder plenty of salmon in the Amur river as well.