Festival reindeer herders of the North.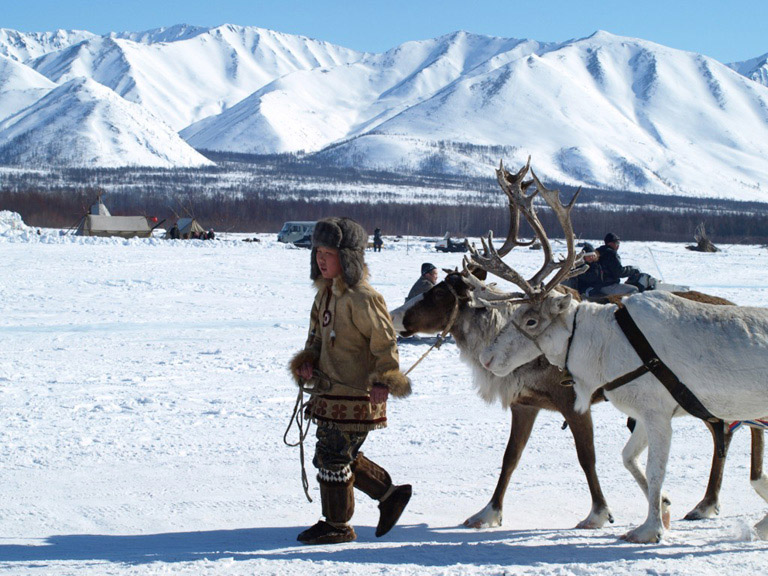 We are glad to invite you to visit the Reindeer Breeders' Celebration held in Okhotsk.The Evens, native people of Yakutia's taiga, are celebrating the "Meeting of the Sun" and Winter's ending of March in the settlement of Arca, located near (100 km) Okhotsk town on the North of Khabarovsk's Territory.

You will have an opportunity to live in a Reindeer breeders' dwelling, see their life, try their meals, hear their tales and legends. Also, you will be able to have a ride on a reindeer. The Festival of the Even culture, the racing in reindeer relays, the ethnic meals contest, songs and dances are waiting for you!
The festival: The exact date depends heavily on spring temperatures, snow's melting rapidity and the filled rivers . This year the festival will probably be held on the 15-16.03.2014.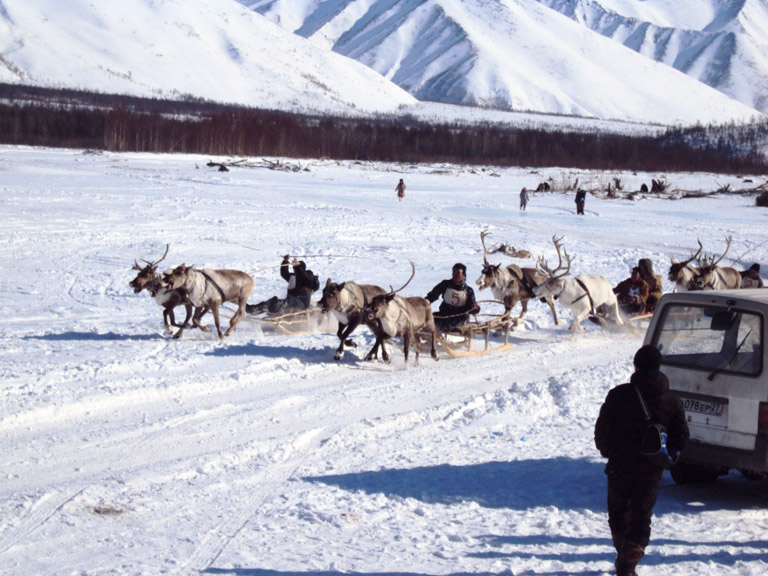 The FESTIVAL`S PROGRAM:
Competitions between riders, an exhibition and dishes sampling will take two days. We suggest visiting one of the Even families before the festival starts and spend there for two days. Evens have warm houses, and usually there is good weather, the temperature varies from -5 - 10C, long bright days, real native people's life, observation over a birth of deer. - Riding in deer sleigh, catching of deer maut (lasso) photographing, filming.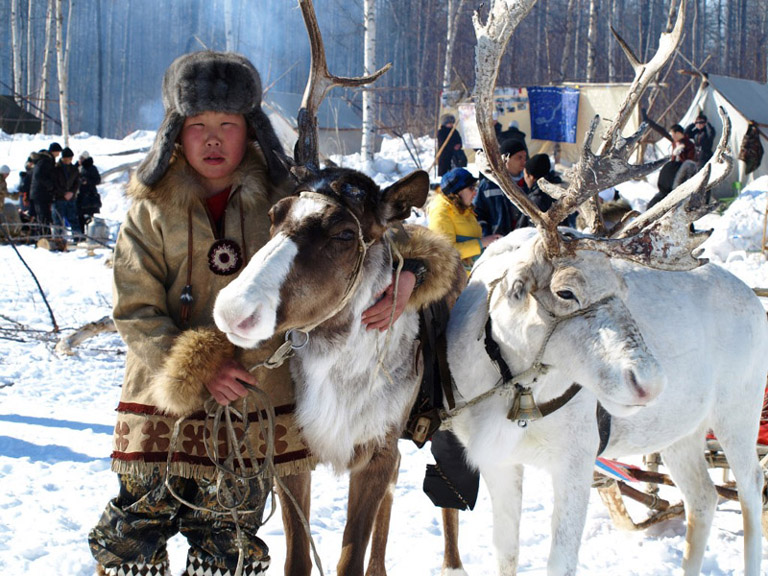 For your guidance:
1st day. Sunday. 09.03.2014
- Arrival in Khabarovsk. The hotel "Intourist", the Museum, the Department of Ethnography.
2nd day. Monday.
- The starting flight from Khabarovsk to Okhotsk, + Museum of Okhotsk,Overnight at the hotel.
3d day. Tuesday.
- Departure by motor vehicle 6WD to the even village Arka (100 km). Overnight at the hotel, private house, (or at school).
4-5 day. Wednesday-Thursday.
- Departure from Arka (10-20 km by deers) to residing in Even family. - Acquaintance to nomadic culture (chum - traditional dwelling, clothes, national food, ceremonies). - Driving by deer sleigh, catching of deers by lasso. Overnight in a tepee(wigwam).
6th day. Friday.
- Return to Arka Overnight at the hotel (or at school)
7-8 day. 15-16.03.2014 Saturday - Sunday
- Participation in an Evenk festival of reindeer breeders. Overnight at the hotel (or at school)
9th day. Monday.
- Departure to Okhotsk city. Hotel.
10th day Tuesday.
- Flight to Khabarovsk, hotel "Intourist"
11th day. Wednesday.
- Flight to Moscow or Seoul or Tokyo.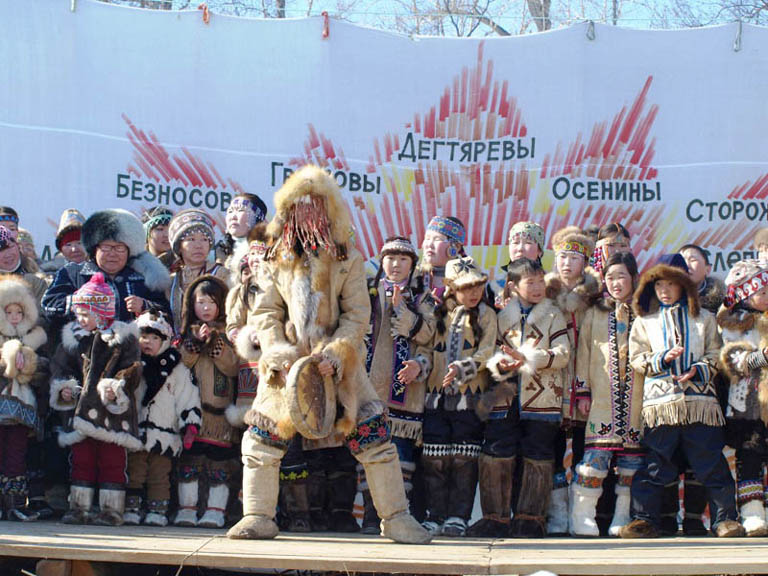 We offer: Our constant escort support, meal, lodging for a night, the transport (including air tickets), luggage service.
Tel.mob.: +7-914-189-17-84
Tel/fax: (4217) 20-10-67