THE BAIKAL - AMUR RAILWAY!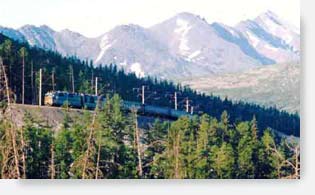 NATA - TOUR offers you an unforgettable travel from Lake Baikal to the coast of the Amur River through BAM railroad.
During the trip you will see and admire magnificent panoramas of Siberian and Far Easten nature, have a unique chance to visit world famous Lake Baikal.

Going to different settlements of BAM, visiting museums devoted to that great building, speaking with native people will give you a good opportunity to learn the whole history of the Baikal-Amur Railway.