Week-end in Komsomolsk-on-Amur.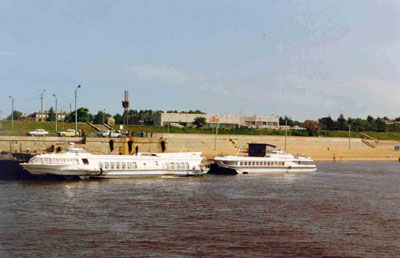 Duration: 4 days\ 3 nights
Time: June - October.
Spending your weekend in Komsomolsk-on-Amur you will have a great opportunity to make you own impression about the main industrial city of the Russian Far East. You will also visit a satellite of Komsomolsk – the town Amursk. It will take only 6 hours to get to Komsomolsk from Khabarovsk city by fast hydrofoil "Meteor" on the way enjoying vast expanses of the Amur river. In the city of youth (it's the second name of Komsomolsk-on-Amur) there are a lot of sightseeings. You will see straight streets, green parks, museums and galleries and even a surprising collection of rare tropical plants in botanical gardens of Amursk town. Also you will to get acquainted with the culture of native people of the Amur river - Nanais, listen to traditional Russian songs.