Nanai tour
Duration: 3 days/2 nights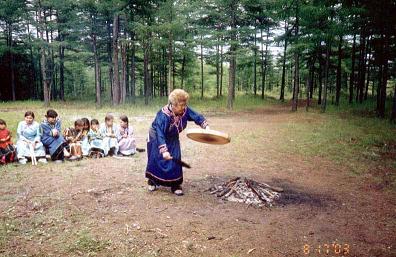 Dear friends! Inhabitants of the Earth!
The Nanains live on the banks of the great Amur river in Russian Far East. The population of this nation runs to 11 thousands only. This people has the most unique culture that has been passed from one generation to another. You will have an opportunity to see its shaman rituals, take part in Nanaian ceremonies and dances, enjoy songs and performances. You will also visit an art exhibition of Raisa and Gavril Baranovs' handicraft.
If you want to learn more about Nanaian culture you can invite Nanaian national music ensemble "Givana"(here is a reference - repertoire of Nanaian ensemble "Givana").